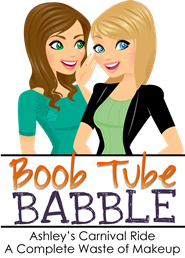 1. Friends With Benefits
-Last Friday night's episode was actually really good. I laughed a lot and I was more entertained than last week. It's still no Happy Endings but it's growing on me.
2. The Secret Life of the American Teenager-I was glad that Ricky proposed to Amy. I don't think Graduation was the appropriate venue though. Did anyone else see Ann's expression? She didn't seem too thrilled that her 17 year old daughter is engaged. Can't blame her on that one! The rest of the storylines were just silly. Grace and Jack kissing, yup we saw that one coming. But Grace is a fickle little pickle and she will totally hook up with Grant again this summer. As for Madison hooking up with Jesse, that was just plain messed up. I can't stand that hoe. I was glad Adrienne is finally over Ricky, but sleeping with Ben's best friend? That's low, even for her.
3. Ellen– Everytime Justin Timberlake's on the show I crack up. That guy is a total goofball. I'm ready for the fall season to see what Ellen has in store.
I've been watching tons of reruns of all my favs, How I Met Your Mother, Modern Family, Parks & Rec, and more. I'm just so ready for fall. Hurry up already! I can't avoid these terrible reality shows much longer!